3 fundamentals you must know before investing in a shophouse in Singapore.
To know the shophouse in Singapore well, you must know the 3 fundamentals. To get started, you have to interpret the Singapore Master Plan given in URA. However, with so many options, it is easy to get lost in the sea of colours, notes and categories. Here, I will help you to understand the 3 fundamentals you need to know before you invest in a shophouse.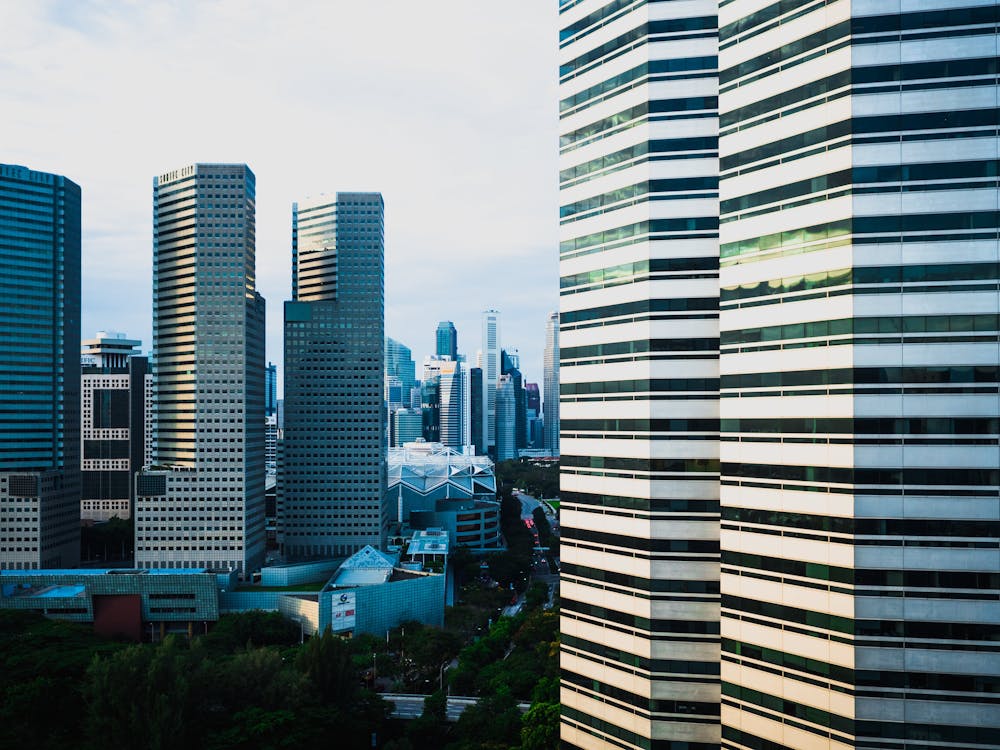 1. Zoning for a Shophouse in Singapore
First comes Zoning. Singapore land is categorized into many zones. You can establish and perform certain activities on your purchased shophouse. It is vital to know which zoning you fall into when you buy your shophouse. That will decide what you can or cannot do regarding your property.
A shophouse in Singapore is most commonly fall into three categories:
Residential with Commercial at 1st Storey
Coloured in light pink, areas with these zones are particularly created for residential purposes. You can make the ground floor your home in the form of a flat. Are you thinking of using the entire shophouse for residential purposes? Then, you would need to take consent from the relevant authority.
Any properties in the light pink zone are allowed to be bought by locals only. Foreigners are not permitted to own properties in these areas. On top of it, when you buy shophouses in a light blue zone, you will be subject to stamp duty. This includes buyer's stamp, seller's stamp, and additional buyer's stamp duty (ABSD). Also, the stamp duties are charged based on the residential portion present in your shophouse.
On the other hand, commercial uses in these light pink zoned shophouses are often restricted to first floors only. So, if you want to convert the ground floor for commercial uses, you will need to take permission from relevant authority.
The first storey floor allowed for commercial uses will be measured. You will have to occupy the exact same area on the ground floor. so that your commercially usable area remains the same.
Residential and Commercial
You can identify this zoning by its light blue colour. Like the previous category, shophouses in this type of zoning is also allowed for commercial and residential purpose. Shophouses in these areas can occupy a total of 40% maximum floor area.
The difference is that here, the portion allowable for commercial usage is not restricted. You can have two storeys put up for commercial use and one for residential or vice versa. Basically, you can mix it up.
As long as the entire shophouse is not used for residential, you are good. Another great thing about this zoning is that foreigners can buy these properties. They will be subject to ABSD for the portion of the residential usage as will be the locals. And, both local and overseas investors can actively use it for both to stay and do business.
Commercial
Commercial zoning is usually indicated with deep blue colour for your identification. Hence, shophouses with such zoning can operate for fully commercial purposes. The portion of the commercial usage allowed for such shophouses is marked by the relevant authority.
If you are a foreigner looking to invest in shophouse in Singapore, this is the one for you. Foreigners and offshore investors can buy any properties in deep blue zones. Also, they are also exempted from paying ABSD.
You can develop offices, shopping, and cinema halls in these shophouses. While, if you like to build a recreation club, you can do so as well. But this is ubject to evaluation from the relevant authorities. Other than that, schools, banks and F&B, outlets are allowed. As well as Foreign Trade Mission/Chancery, Convention Centre and other mixed developments are allowed in shophouses under this zoning.
2. Business Usage of a shophouse in Singapore
Shophouses are ripe in demand even in crisis like pandemics. You may wonder why? Well, that is because it serves both as your home and your living. If you want to operate a business right under your roof, a shophouse in Singapore is your best option.
But when you hunt for your next potential shophouse, do look into what business usage is allowable in the said property. Usually, shophouses are allowed to have a number of business usage as follows:
Shops and Services
Laundromat
Medical Clinic
Office
Pet shop or Vet clinic
Shop
Massage establishment or Spa
Food and Beverage (F&B)
Restaurant
Takeaway food shop (no dine-in)
Bar
Nightclub
Restaurant and bar
Restaurant with live music or performance
Education
Childcare centre
Commercial school
Sports and recreation
Amusement centre
Gym or fitness centre
Accommodation
Backpacker's hostel
Home office
Hotel
Residential
Service apartment
Student's hostel
Worker's dormitory
Others
Industrial use
Canteen in industry
Showrooms in industry
Light industrial use
Religious use
There is a wide variety of business usage available for a shophouse in Singapore. However, it is worth mentioning that each shophouse has its own specific criteria for allowable usage. If you are to invest in a profitable shophouse,you should be allowed to use the property for F&B and shops and services at least.
The more allowable usage for the shophouse, the better. Suppose, if you are allowed to use the property for F&B but takeaway shops only, it would not yield you much rent. Your business opportunities would also be limited. Hence, aim to look for a shophouse that allows demand for business activities.
Also, take note that for every of these activities, you will be subject to evaluation from competent authority. Don't forget to consult a professional to build your shophouse into a successful business venture.
For latest shophouse transactions, CLICK HERE!
Types of commercial properties
Now that you know about various shophouse in Singapore, compare them with different commercial buildings. This will give you a rough idea of how shophouses can facilitate you compared to other commercial buildings.
Shophouses
The concept of Shophouse is a two-three story building with the ground floor for commercial shops and the upper floor for living accommodation. The ground floor is inwards so as not to touch the road. On the other hand, the top floors have an overhanging balcony standing on a base of columns. This iconic five-footway was added by Sir Stamford Raffles. He first proposed to his Town Planning Committee in 1822.
These buildings may be used for both living and business. Based on the URA site, these buildings were constructed between the 1840s and 1960s. They are normally two to three storeys high, constructed in constant blocks with common party walls. Majority of these adapt to gazetted conservation structures.
Aside from those independently maintained shophouses, you will also find HDB preserved shophouses. The latter are even sexier than the independently maintained shophouses. Given the rarity of these possessions, a greater premium is preserved within this asset category. That makes it cheaper for investors using a smaller funding to make investments.
Shophouses are most sought after in the Central Business District (CBD). Other than F&B, it is also a preferred property for offices. Mainly, because the rental of shophouses are 30% to 50% lower than usual office spaces. Hence, renting a space here saves companies cost remarkably.
Also read: Is shophouse the Go-To investment in 2021?
Office buildings
When it comes to commercial properties, office spaces are one of the most common properties. If you want to operate a business, you need a physical address to exist and so come offices. Most offices in Singapore are found in the prime Central Business District (CBD) of the nation. However, today, areas outside CBD also account for many business offices. This includes Jurong East, Buona Vista, Paya Lebar, Woodlands, and Tampines areas.
Office buildings are mainly categorized into 3 division:
Grade A – High end office buildings equipped with modern systems, easy accessibility. Such office buildings are mostly home to MNCs, large corporations and businesses.
Grade B – Fairly furnished office buildings with sufficient facilities. These are often the renovated version of old Grade A office properties.
Grade C – Shabby old office buildings with bare minimum facilities. Often lacking necessary amenities, these office spaces are the least in demand.
Industrial properties
Industrial properties are divided into Business 1 (B1), Business 2 (B2) and Business Park. Expensive of the lot, such buildings are slightly cheaper if you go for strata titled industrial units.
As for activities, industrial buildings are home to manufacturing, warehouses, workshops and factories. Tenure for these properties stretch from 30 to 60 years. Since the tenure is shorter than other types of properties, the rental yield on these buildings are comparatively high.
Retail
Retail properties are those which you see when you walk into malls. Singapore has a number of prominent strata-titled malls. Magnanimous Singapore Post Centre and The Heart at Marina One are prime examples of retail malls. Stretching into millions of square feet of floor area, these are attractive buildings for investors and developers. Old retail units fetch lower rental. While the newer major retail developments are increasing in rental yield both inside and outside CBD.
Hotels and Hostels
Singapore is a prime destination for many tourists both in Asia and overseas. Every year, a stream of tourists comes to visit Singapore to view the majestic Marina Bay. Some explore Sentosa island and participate in many fun activities. While others come to Singapore for business.
Hotels and hostels are built around the hottest tourist attractions of Singapore to entertain the visitors. The price of these properties start big at millions which can build up to S$1 billion. You would also need multiple licenses to operate a hotel or hostel in Singapore.
This includes Registration from Hotels Licensing Board and Hotel Keeper's License to name a few. Seemingly hot demand for hotels and hostels also make it a demanding commercial property market in Singapore.
To Summarize…

Now you have an idea of how to interpret your master plan. You know what activities you are allowed inside the property and what they are worth. For some background knowledge, I have also listed some of the major types of commercial properties. Hence, this will give you an idea of where the shophouse stands among them.
Knowing these 3 crucial fundamentals, you are now ready to invest in your desired Singapore shophouse. Also, if you need to know more, just drop me a message here. I will help you all the way through your journey of shophouse hunting.
Read more about my forte and service here.