Which of the three shophouse are most attractive for property buyers in Singapore?
Three shophouse ranging an average $1,500 psf are up in the market for sale. How commercially valuable are they? Which one holds the most attractive? Is it worth buying them? Let's find out!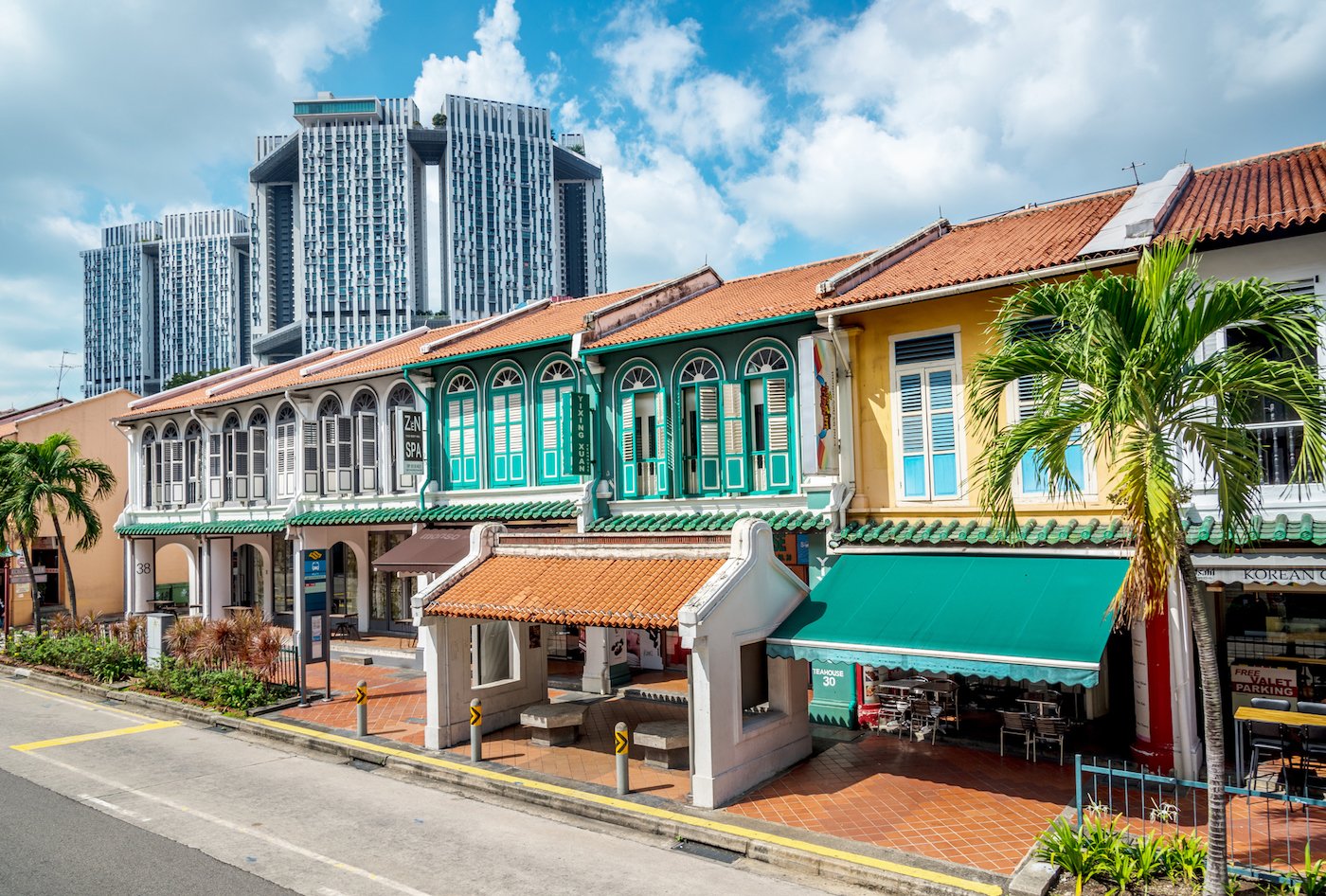 53 Lavender Street
Key Features:
Price: $9.5 million
$1,477 psf
Land plot: 2,083 sq. ft.
Built up area: 6,433 sq. ft.
Location: Between Kitchener Complex and Aperia Mall
Proximity: 5 minutes walking distance to Lavender MRT station
How attractive is the Lavender shophouse?
This corner shophouse is the most expensive among the three shophouses. The first storey of the shoplot is allowed for commercial purposes while the upper floors are for residential use. The premium price is possibly due to its close proximity to Lavender MRT. This may help the shop to draw the attention of the traffic movement commuting the MRT station.
The size of this shophouse is also the largest among the three. This ripens its chances of higher rental. Not to mention, it has a greater chance of doing business on a larger scale. Considering all these points, the price is quite justifiable.
However, it would have been good if we could know the gross floor area (GFA) of the shop. It would have helped the owner to know whether he could improvise on the current structure to redesign it more to his taste.
Additionally, the commercial and residential zoning means this shophouse cannot be purchased by foreigners. When locals purchase it, they will be subject to ABSD for the residential portion of the shoplot. Other than that, the shophouse is mostly usable for retail purpose. You can function an office, laundromat, office, clinic or education centre here.
But when it comes to F&B establishments, the shop is limited to restaurants and take away shops only. You are only allowed to open restaurants and takeaway shops. No bars, karaoke or entertainment service is allowed for this particular shophouse.
35 Tyrwhitt Road
Key Features:
Price: $7.8 million
$1,378 psf
Land plot: 1,653 sq. ft.
Built up area: 5,660 sq. ft. excluding the roof terrace.
Location: Tyrwhitt Road
Proximity: 10 minutes walking distance to Lavender MRT station
How attractive is the Tyrwhitt shophouse?
Though this shophouse is not as large as the Lavender Shophouse, it has its own charms. The four storey shophouse comes with an attic and roof terrace. Hence, it could make an excellent place for a cafe or restaurant with an open area for people to hang out. The built up area of the shophouse does not include the space of the roof terrace.
Does that mean the owner gets to be creative about rebuilding this part of the shoplot?
Most unlikely since the built up area is already used to its capacity. There is no extra room to expand in this area. The ground floor of this shoplot is already rented. A local bistro, Sixers occupies this floor while the upper floors are rented to a residential operator. The residence part of the shophouse consists of 10 bedrooms, newly renovated toilets, kitchens and individual air condition.
Though the residential part of the shoplot could have well served as a homestay, there are some restrictions. This shophouse is not allowed to operate in hostels, dormitory, service apartment or home office. Hence, it would put the buyer in a tough spot as to how best to use the residential space of the shophouse other than the current rental. Moreover, since it is zoned in commercial and residential, foreigners are not allowed to buy this shoplot.
On the bright side, Tyrwhitt Shophouse does have commercial value considering it can operate restaurants and cafes. But this shoplot just like the Lavender shophouse also has limited F&B operations. No bars, music or entertainment is allowed. The place is mainly retail focused or can be used for gym or education purposes.
Since all the floors are already rented, the owner of the shoplot gets to have ready income on purchasing the shoplot. Being in a prime location and close to the Lavender MRT, the traffic movement is good. The built up area of 5,660 sq. ft. is also large enough to put the shophouse in good use.
8 Lorong 22 Geylang
Key Features:
Price: $7 million
Potentially $1,511 psf
Land plot: 1,655 sq. ft.
Potential built up area: 4,634 sq. ft. with a 2.8 plot ratio
Location: 8 Lorong 88 Geylang
Proximity: 7 minutes walking distance to Aljunied MRT station
How attractive is the 8 Lorong 22 Geylang shophouse?
Lastly, Lorong 22 Geylang shoplot has the lowest price among the lot and is also smaller than the two above. The two storey shophouse is approved by URA for commercial and institutional use. The current built up area of the shoplot is not mentioned. Though it is stated that the shophouse can be developed up to five storey and a roof terrace with a maximum of 4,634 sq. ft. built area. This is certainly a perk as the buyer can build the upper floor according to his needs.
The shophouse has commercial value as the rental for commercial purpose is higher. Besides, you won't be subject to ABSD for this shoplot as it does not have any residential portion. However, the usage for institutions is pretty restricted so you cannot explore much in that area. Taking a mortgage loan on such a shophouse is also quite difficult.
So, you are only left to focus on the commercial value of the property. Being close to Aljunied MRT station opens the shophouse for good traffic movement. It would have been more preferable if the shophouse was located in the main Geylang road. That part would soon be developed with attractive establishments so it could have created more visitors for the shop. But this is a good location too.
To Summarize…
Overall, it is still a good choice if you are looking to invest in a commercial property at a semi prime location at a reasonable price.
The tender for Lavender and Tyrwhitt shophouses closes on June 8 at 3 pm while the Geylang shophouse tender closes on June 29, 3 pm.
Each shophouse has its own attractions and drawbacks. Lavender shophouse is the biggest and holds a prime location but the price is high too. Tyrwhitt shophouse has somewhat similar features to Lavender shoplot. However, the price of this shophouse is moderate. As for Geylang shophouse, it is only available for commercial use and is the smallest and lowest price among the lot.
Going through all their attributes, which one do you think would be worth your value?
More at Three shophouses for sale from $7 mil each, EdgeProp.
Read more about my forte and service here.