Is Singapore the perfect family office haven for foreign Ultra net worths?
In 2020, the demand for family office increased by 55%.
In 2018, only 22 family offices were opened in Singapore which increased by 5.86 times in 2019 to stand at 129. And maintaining its momentum, 221 single and multi family offices have been opened in 2020. Surprisingly, the majority of these family offices are owned by foreign ultra net worths!
Why are the affluent ultra net worths from foreign countries so interested in Singapore family offices? Which country do they hail from? How does the future of family offices look like in the presence of such affluent demand? Let's find out!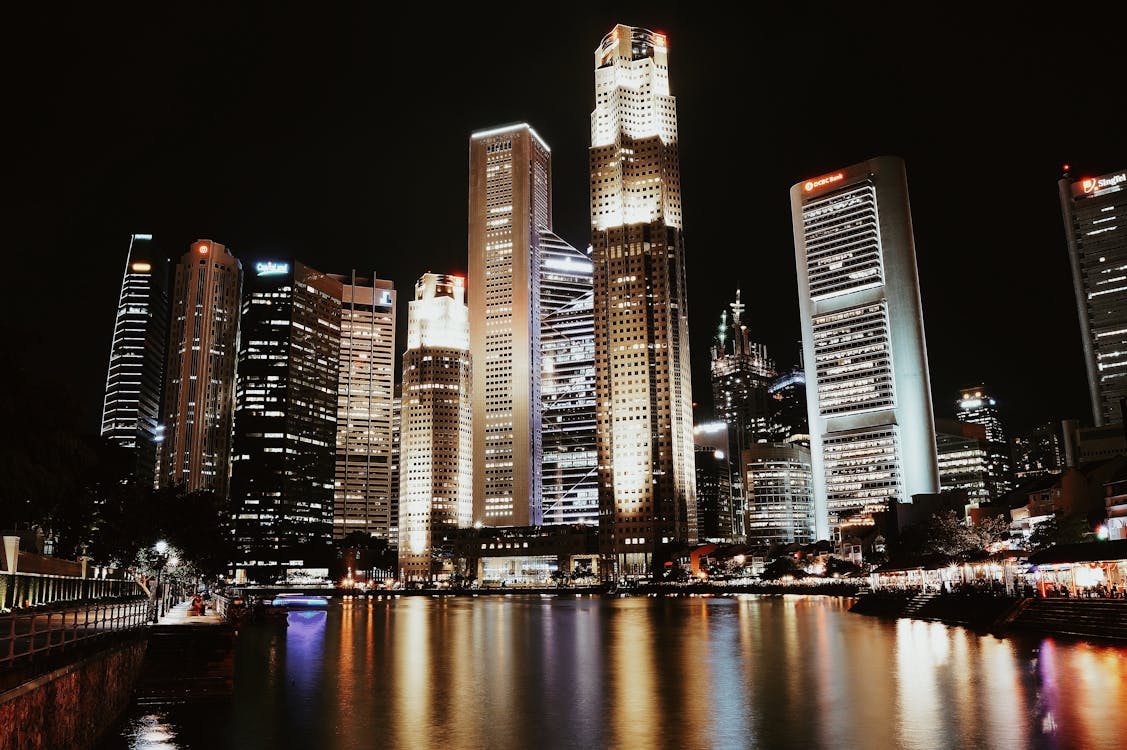 What is a family office?
First and foremost, what is a family office? It is the central financial and tax institution that takes care of a family's interest. A wealthy family in particular needs a family office to help them in planning education for their children, tax payment and investment for the family's personal wealth. This institution helps them to regulate their wealth and investment to keep them going through generations.
Which country's residents make the majority of family office owners in Singapore?
Among the foreign investors, the majority of family offices are opened by North Asians. Specifically 27.3% were from Mainland China, Taiwan, Hong Kong, Macau, South Korea and Japan in 2020. However, they are not the only ones interested in the nation's family offices. 8.5% of family office owners come from Europe while another 7.5% comes from Southeast Asia.
Most recently, Google Cofounder Sergey Brin opened a branch of his family office in Singapore. Ray Dalio, the hedge fund billionaire also set up a family office branch here. Both of them are Americans and they were also drawn to Singapore's multi beneficial family offices.
Why does Singapore serve as a family office haven for affluent foreign investors?
Lately, Asia has become the top location for the highest number of ultra net worths. And they are growing by the seconds. Singapore is their top priority when it comes to parking their wealth. Why? Well, here are some key reasons!
Favourable tax rate
Property value
Ease of investment diversity
Economic and political stability
Business flexibility
Healthcare
Education
Family value
Rule of law
Now let's dissect this a little bit.
Trustable and reliable location
We already know that Singapore is globally known as a secured and trusted country. This is a huge plus for someone coming from outside. They know their wealth will be in safe hands if they set up their family office here.
Less tax means more money for investment
On top of it, the favourable tax rate is a huge bonus! Though the ultra net worths are not banking on the considerably low tax rate, they find it a dependable point. With huge tax cuts, a significant amount of their wealth could be eaten away before they even see the light of the day. But with a favourable tax rate, they have more wealth for investment.
Can spread out the eggs in the basket!
Singapore is a stable country both politically and economically. Even amid the Covid, they have succeeded in maintaining a decent economic level. And now with the rolling in of vaccines and businesses uprising again, investment sentiment is ripe. That is why foreign ultra net worths find it a perfect place to diversify their wealth. They can hire professional wealth managers who can manage their wealth like a third party fund. It enables them to distribute their risk and invest in various assets to intensify their wealth.
Take advantage of the potentially ripe property market
2021 sees a bull run especially when it comes to property investment. Foreigner investors are here to grab just that very opportunity. What they want for their wealth is to grow substantially. They need to diversify the wealth and put them in good use to multiply their money. Investing in Singapore properties makes for a good future investment with potential growth.
Lately, Hong Kong was one of the prime choices for affluent Chinese for property investments other than Singapore. However, the recent political unrest and lack of safe property rights of Hong Kong are deterring outsiders to invest there. So, more and more affluent investors are finding Singapore as the safer option for buying and investing properties.
A safe home for family
Like we said, Singapore has always had an iron grip when controlling crises. Singapore makes a perfect place for ultra net worths to set up their business and residence amid this new normal.
With top education centres, excellent healthcare and a high quality of life, Singapore is seen as the ideal place to settle down. They believe this can be their safe haven in crisis if things take a graver turn in their home country.
More privacy to avert prying eyes
Many affluent Chinese are not too keen on flashing their wealth. They like to keep a low profile to manage their wealth in comfort and security, safe from prying eyes. Singapore is a country where privacy and investment go hand in hand. It gives an added comfort to such ultra net worths to bring their big money into the nation.
For example, ultra net worths can buy properties anywhere. They can do so in Singapore as well without having to set their family office here. However, when they buy property under the trust structure of their family office, they can mask their identities. This helps them to keep things under wrap so they do not draw unwanted attention to their wealth.
With so many benefits, Singapore seems to be the perfect backup home for affluent investors. Besides, the previous three year's record is a strong indicator that family office demands among foreign investors will jump hoops in coming years.
Foreigners can securely move their money here and grow them in the infinite opportunities offered in Singapore. The law-abiding country adds to the well-being of their family. So, it is an easy choice for them to turn to Singapore when things are dire in their own country.
More at Singapore sees jump in family offices as Asia's ultra-rich set up camp, Business Times.
Read more about my forte and service here.